NOTE: NON-EVENT-RELATED ENTRY TO OUR SITES ARE PROHIBITED DUE TO PUBLIC SAFETY.  FOR ASSISTANCE, PLEASE CONTACT OUR OFFICE.
---
YOU ARE INVITED!
Our Board of Directors invites you to help us plan for the future while we continue to support our Mission. Contact us for details about how you can join the Board for 2021 and bring your valued ideas and talents to the HSI leadership team.  
The HSI Board is also seeking a financially-experienced person to help with regular bookkeeping and accounting duties. There's not a lot to manage, but we do need to do things properly. Can you help us?
---
Welcome to Historic Schaefferstown
Thanks to the dedication of our members, sponsors, and volunteers, we've come a long way since 1966. We invite you to get involved any way you can. Try something different! Take a class. Learn a new skill. Volunteer. Remember to renew your valuable HSI Membership for great benefits every year.
Pick up your printed 2021 brochure soon or download a PDF version >
Founded in 1966, HSI is a non-profit educational organization dedicated to the culture and unique history of Schaefferstown and greater southeastern Lebanon County, Pennsylvania. The Pennsylvania German and Swiss cultures which flourished here during the last few centuries are authentically presented among several historic sites – the Alexander Schaeffer House and Farm, the Thomas R. Brendle Museum, and the Gemberling-Rex House. Our sites host cultural events with all the local, historic flavor you expect. Your memorable Pennsylvania German experience with HSI will last a lifetime. Enjoy your website visit today.
---
"Going Back in Time" DVD Available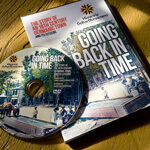 If you enjoy learning how this village started and why it thrived here in the earliest days, you'll love this DVD we produced (thanks to a grant from the Lebanon County Commissioner Hotel Tax Fund). Produced by Forney Video Productions, this interesting documentary is now available for purchase. Only $15 including tax and postage (if mailed). To order, please call 717-949-2244 or email the HSI office.
---
COVID-19 Pandemic and Local History

Local news clippings help show the impact of the Spanish Influenza pandemic of 1918. Our COVID-19 experiences during 2020 will become part of our ongoing historical timeline, too. If you have noteworthy images, videos, and real-life stories about how Lebanon Valley is being affected today, we invite you to submit your materials to us to consider keeping for current and future generations to access. Email to info@hsimuseum.org >  (Note: By providing any materials, you are giving our museum permission to save, use, and share your submissions.)
---
Note to All Photographers 
If you wish to visit the beautiful, historic Schaeffer Farm or other museum sites on your own in order to capture personal or professional images, we'd like to accommodate you as best we can. Before you visit to capture any scenery or pose any family members or models, please note our policy:
Please contact our office to request permission before visiting.
Personal-use-only photographer requested donation: $10 per day
Professional-paid photographer requested donation: $20 per day
Professional photographers will need to sign a formal agreement with HSI, and HSI will provide name tag/pass authorizing access as detailed in the agreement. Request full details when you call to reserve your photography appointment.